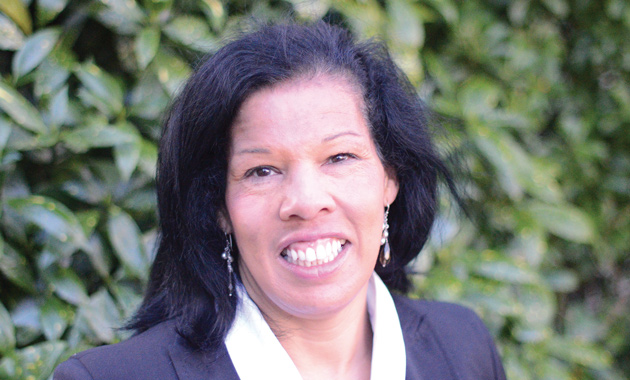 The principal and governors' chair at a grade four London college that Ofsted said was failing to improve are clinging to their posts — despite FE Commissioner Dr David Collins having identified leadership as a weakness, FE Week can reveal.
LeSoCo was rated inadequate in January and came in for renewed criticism from the education watchdog this month when inspectors said there was insufficient monitoring of sub-standard teaching at the 17,600-learner college.
But principal Maxine Room (pictured) and governors' chair John Landeryou remain in post and it has now emerged that Skills Minister Matthew Hancock's FE Commissioner, Dr David Collins, questioned those at the top of LeSoCo.
Dr Collins' two-week assessment of the college took place from January 27 having been triggered by the inadequate inspection result. A spokesperson for the Department for Business, Innovation and Skills (BIS) said Dr Collins "identified some weaknesses in the governance and leadership of the college".
She said: "The chair is required to produce an action plan for how they will address the weaknesses and ensure improvements are made. The commissioner will monitor progress regularly and provide advice to the minister on the college's progress."
But a LeSoCo spokesperson confirmed none of its leadership team was standing down.
She said: "The FE Commissioner has made a number of recommendations which the college is acting upon.
"We are working towards improvements in curriculum delivery, quality control and financial management, and assessing options for developing the breadth of skills and experience on the senior leadership team and board of governors as suggested by the commissioner.
"Any changes to the senior leadership team and board of governors will be focused on recruiting additional expertise in line with the commissioner's findings.
"We remain committed to the journey of transformation that was necessitated by the merger that created LeSoCo, and look forward to working further with the FE Commissioner and Ofsted to raise standards."
The college was formed after a merger in 2012 between Lewisham College — rated outstanding in 2006, before dropping to satisfactory (a grade three and now termed 'requires improvement') in 2012 — and Southwark College, which was graded inadequate in December 2011.
LeSoCo, which has a current Skills Funding Agency allocation of £25.5m, resigned from the 157 Group after January's grade four rating. Ofsted's report criticised overall teaching standards and said improvements were needed to tutorials.
Inspectors on an initial follow-up inspection painted a picture of a college struggling to improve and a second monitoring visit inspection found there was still insufficient monitoring of sub-standard teaching and "too many tutorial sessions have low attendance".
However, "reasonable improvement" had been made in the quality of teaching, learning and assessment in foundation English and maths.