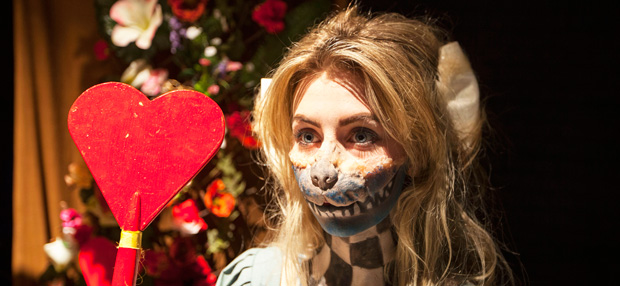 Leeds City College students were transformed into characters from Tim Burton films.
Level three production arts students used hair and make-up skills they had learned on their courses to carry out the make-overs on level three performing arts and acting students.
The learners looked like characters from Burton's films including Batman, Alice in Wonderland, Edward Scissorhands and Sweeney Todd.
They were star attractions at an open day, attended by around 200 people, aimed at attracting more people on to production arts courses.
Claire Dunkerley, Leeds City College curriculum leader for performing and production arts, said: "This was a great opportunity to show the talent and creativity of our students while also providing an insight into the courses."
Cap:Acting student Becky Bartram, aged 16, made up as a combination of Alice and the Cheshire Cat from Alice in Wonderland