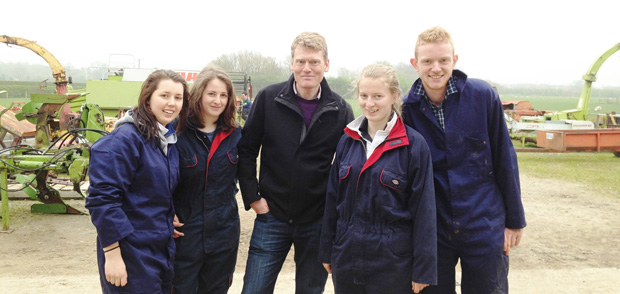 Warwickshire College featured in a report by BBC TV show Countryfile on the importance of health and safety in farming.
The BBC spent two days filming at the college's 345-hectare farm, where learners gain hands-on experience of arable cropping, working in a dairy unit, and with sheep and cattle herds.
They also use field-based machines involved with ploughing, muck-spreading and mowing.
Presenter Tom Heap interviewed level three extended diploma agriculture students about the health and safety training they receive on their course.
The item also featured James Chapman, a farmer who lost an arm when he was 23 years old after getting it caught in a slurry tanker, who stressed to the students the "importance of safety".
Diane Whitehouse, vice principal, said: "We were really pleased to welcome Countryfile to film at our working farm.
"It was a unique experience for our students, giving them a first-hand insight into how television programmes are made, and the opportunity to be interviewed on camera themselves."
Pictured from left: Students Rachael Turner and Harriet Hollis, both aged 18, Countryfile presenter Tom Heap, and students Jennifer Bent, 17, and Jonathon Wolsey, 18