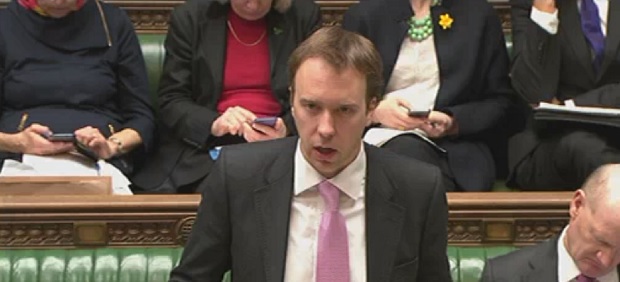 Schools will be forced to tell learners about vocational study and apprenticeship options by law after the government published statutory guidelines on careers advice.
For the first time, schools have been told they have to offer independent, impartial careers advice including the full range of options available to learners, and prove they are doing so in the best interests of pupils.
The guidance, published this morning by the Department for Business, Innovation and Skills, is directed at governing bodies, school leaders and school staff in maintained schools and local authorities which maintain pupil referral units.
Announcing the guidance in the Commons, Skills Minister Matthew Hancock said: "Building links between the worlds of education and work is a vital part of our reforms and I can announce to the House today that we are publishing the revised statutory guidance for schools on careers guidance and inspiration.
"This will drive links between schools and colleges and employers to inspire and mentor pupils and there will be no excuse for schools and colleges not opening their doors to employers and no excuse for employers not to engage with schools and colleges."
The document says: "The statutory duty requires governing bodies to ensure that all registered pupils at the school are provided with independent careers guidance from year eight (12 to 13-year-olds) to year 13 (17 to 18-year-olds).
"The governing body must ensure that the independent careers guidance provided is presented in an impartial manner, includes information on the range of education or training options, including apprenticeships and other vocational pathways [and] is guidance that the person giving it considers will promote the best interests of the pupils to whom it is given."
It also says: "The duty on schools, to secure independent careers guidance for all year eight to 13 pupils, is intended to expand advice and guidance for young people so they are inspired and motivated to fulfil their potential.
"Schools should help every pupil develop high aspirations and consider a broad and ambitious range of careers. Inspiring every pupil through more real-life contacts with the world of work can help them understand where different choices can take them in the future."
The document clarifies that when the word "must" is used, as in the case of independent impartial advice, it means the school, body or organisation in question is required to do something by law.
The guidance has been cautiously welcomed by Rob Wall, head of education and employment policy at the Confederation of British Industry.
Mr Wall said: "The new guidance is a step in the right direction, but it's a long road to mend our broken careers system and inspire the next generation of engineers, entrepreneurs and scientists.
"All of us – schools, Government and businesses – have a role to play in fixing the problem, but it is the Government that must lead from the front to make it a reality.
"We need a new system to build relationships between schools, colleges and local companies, allowing firms to get more involved.
"Vocational training should never be seen as second best, as it offers many young people routes to high-quality, well-paid and skilled careers."