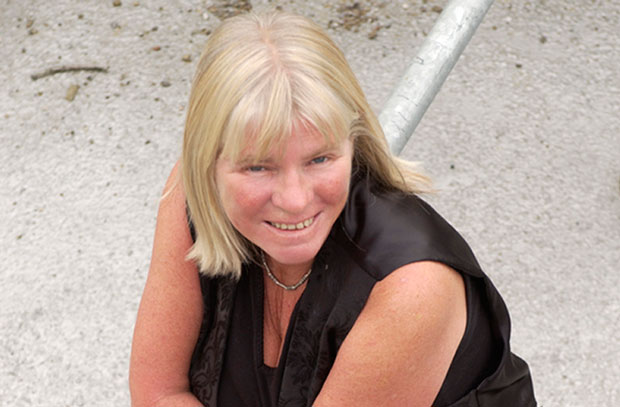 Tributes have been paid to the former deputy principal of City and Islington College after she died from cancer.
Mary Rimington, aged 65, passed away on February 15 and a service was held in her honour at the college's Centre for Lifelong Learning, in Finsbury Park, on Saturday (April 5).
She worked in the sector for more than 30 years and was awarded the MBE for services to further education last year.
Her colleagues, who described her as an "FE warrior" and an "eccentric non-conformist", said her "finest hour" was when the college was awarded outstanding status by Ofsted in 2008.
Principal Frank McLoughlin CBE, who opened the service, said: "Mary was a fiercely loyal friend and colleague who not only loved to teach, but was an exceptional manager, leader and person.
"She was an academic and an intellectual who had a deep love for education and learning.
"For over three decades, Mary made a difference to the lives of countless adults and young people across London, and in particular in Islington."
Nigel Percival, a former governor and chair of the college's curriculum and quality committee, said: "Mary was one of the cleverest people I have ever met. She was wonderful to work with as you could focus on the business but also have fun. She was outstandingly good at her job, and was never boastful, never complacent, and you always knew where you stood with her."
At the end of the service, there was an official opening ceremony for the Mary Rimington Café at the college's Finsbury Park centre.
Ms Rimington read history at Oxford University before startin her teaching career in 1972 at South Hampstead School for Girls.
Within two years, she became head of history at Channing School for Girls, in Highgate.
She took time out from teaching in the late 1970s, when she completed an MA and MPhil in politics while bringing up three children.
Ms Rimington started as a part-time history lecturer at City and East London College, which eventually became City and Islington College, in 1981.
She played a key role in developing access courses that helped older people acquire the academic and professional skills needed to gain places at university.
She also developed learning support services which helped students with a wide variety of learning difficulties and disabilities (for example deaf, visually impaired, or learners with mental health problems) integrate into college life.
Mila Caley, former director of the Centre for Lifelong Learning, said: "Mary was so committed to helping disadvantaged adults get to university and loved to hear about their successes once they had made it.
"She had a genius ability to see the whole picture and find solutions to problems. We have lost a shining star."
Ms Rimington was made head of quality development in 1999 and appointed deputy principal in 2002.
Outside of education, she was a keen cold water swimmer who swam in the freezing Hampstead Heath ponds and Lido every morning.
She was a member of the Kenwood Ladies Pond Association and church warden at St Anne's Highgate.
She leaves behind her three children, James, Rosie and Trisha.