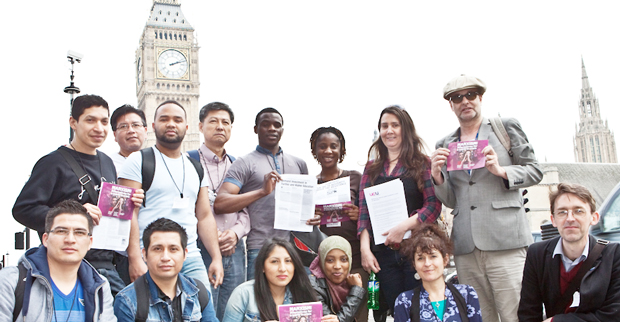 College staff were joined by students as they conducted a mass lobby of Parliament over the future of FE funding.
Members of the University and College Union (UCU) were joined by students, including 30 from Tower Hamlets College (pictured), for the action on Wednesday.
The UCU organised meetings with MPs to raise its concerns about a 19 per cent cut to the adult skills budget in the coming two years, among other things.
UCU general secretary Sally Hunt said: "While other countries seem to recognise the value of investing more in education, the UK risks falling behind. Study after study has shown that investment in education and training pays dividends many times over.
"We know that skilled and educated people are the key drivers of economic growth, creating jobs and prosperity for the country. On a personal level, they are more likely to be happy, healthy and contribute to wider society outside of their workplaces. We need to demonstrate the importance of education to MPs and all political parties need to make clear ahead of the election what their plans are."