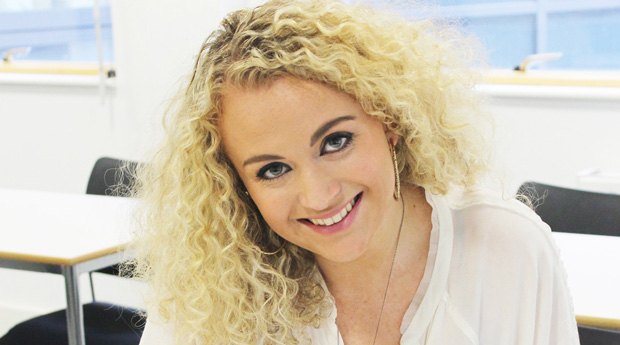 A South Cheshire College student has proved she has a way with words after seeing her work appear in two poetry anthologies.
Lydia Eccleston entered a competition, along with thousands of other budding poets from across the country, to get her work printed by United Press.
The 17-year-old English literature, English language and philosophy A-level student was one of 200 poets chosen by the publisher for anthology Between the Lines, which featured her poem, called Blood Black and Truth Blue.
United Press then decided to use another of her poems, called Beautiful Addiction, in its National Poetry Anthology for 2014.
First year dance students have also choreographed a routine to a recording of her reading Beautiful Addiction. Lecturers are planning to use more of her poems for routines in future.
Lydia said: "I write at least one poem a day in my spare time and decided to start sending some of my work to national publications and entering competitions to see whether it would capture the imagination.
"I was thrilled to have my poem published in the National Poetry Anthology which felt like a real achievement."
Dance lecturer Kema Ekpei said: "When we became aware of Lydia's poetry talent, we had some of her poems professionally recorded and they are being used as backing tracks for student dance routines." She is a very talented individual."
Cap: Lydia Eccleston writes  a poem in her notepad