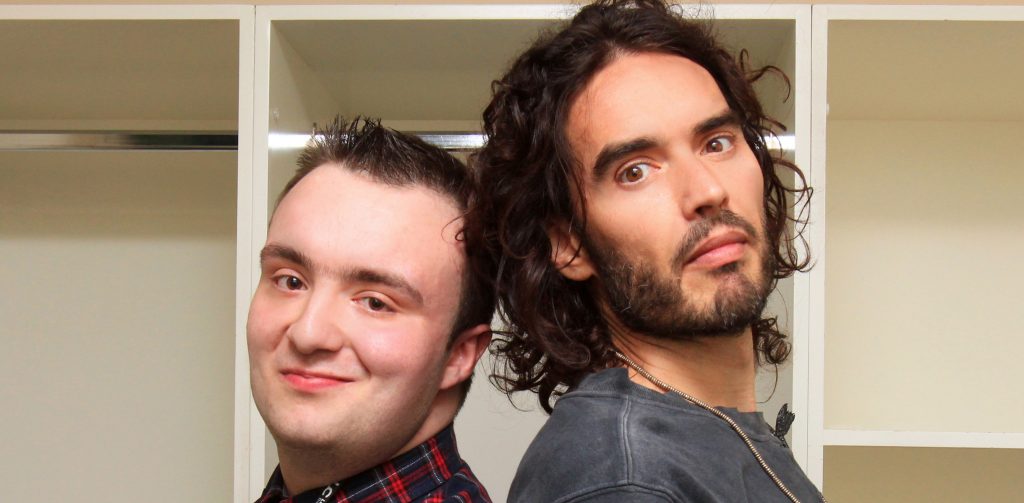 High-profile comedian Russell Brand was the latest in an impressive line of celebrities to face a grilling from 20-year-old Lambeth College radio presenter Daniel Parker, writes Paul Offord.
What do comedian Russell Brand and actors Ralph Fiennes and Tom Hanks all have in common?
They've all been interviewed by level three radio production student Daniel Parker.
The 20-year-old, from Grays, is a presenter for Lambeth College's own station, Vox Radio, having started his course in September last year.
Yet he has already managed to interview several huge stars for the station.
But he is most proud of a recent question and answer session with Mr Brand, who also comes from Grays.
Daniel travelled to the Cliffs Pavilion theatre, in Westcliff, Essex, where the comedian was performing as part of his tour, The Messiah complex, and interviewed him backstage.
He said: "Russell was a really nice guy and very interesting to speak to.
"We went to the same primary school and my grand-dad, Gordon Eckley, who passed away last year, taught him geography at secondary school.
"His mum is actually a friend of my family and that's how I got the interview."
Daniel's first interview was with Britain's Got Talent impressionist and comedian Paul Burling, also at the Cliffs Pavilion, in Westcliff.
He then interviewed movie stars Tom Hanks and Ralph Fiennes, at press conferences about their films Captain Phillips and The invisible Woman, respectively, during the London Film Festival in October last year.
He said: "I had to apply for press accreditation and luckily they let me go along. It was really exciting. Tom was very funny and Ralph said something nice about how the culture and spirit of London makes the festival special."
And he has also interviewed Harry Potter star Daniel Radcliffe on the red carpet at a festival screening of his film Kill Your Darling.
He said: "I basically put a microphone under his nose and asked a question like you see the reporters do on the telly. I asked him if he would be in any other Harry Potter films now JK Rowling is writing new books, but he said he was too old now."
Daniel also interviewed Star Wars actor Warwick Davis over the phone about the Reduced Height Theatre Company — his touring group of short actors [which featured in edition four of Campus Round-Up].
Daniel is learning about radio production, media law and news reporting through his course and hopes to become a broadcast journalist for a top national radio station one day.
Tutor Sheila Smith said: "He is just an amazing student. His confidence and interviewing skills have developed so much and I was beaming with pride when I listened back to his interview with Russell Brand."
Visit www.audioboo.fm/channel/voxradio to listen to Daniel's interviews.