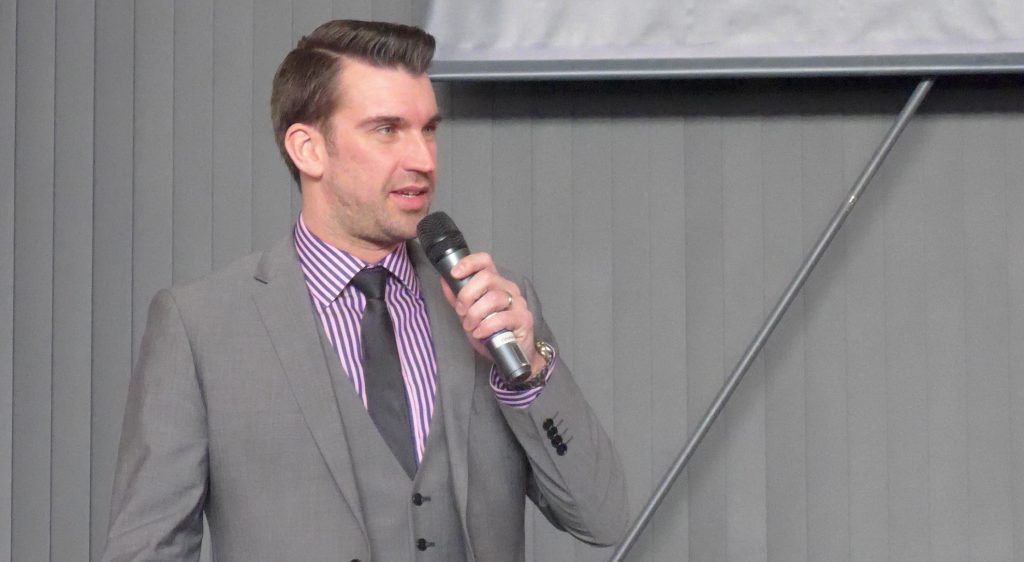 A former winner of TV show The Apprentice gave a speech to MidKent College students.
Lee McQueen, who was hired by Lord Alan Sugar in 2008 after winning the BBC series, spoke about the importance of working hard and setting clear career goals to dozens of students from across the college.
He also spoke fondly of the time he spent studying a level one information technology course at Uxbridge College after struggling at school.
He said: "The school I went to was all about getting good GCSEs and A-levels before going to university, and if you didn't do that then you'd failed. But I went to college and it was a fantastic alternative for me."
Level three information and technology student Bradley Thompson, aged 18, said: "It was good to hear from somebody who has made a success of himself without having everything handed to him. It made us realise that if we work hard enough, there's no reason why we can't do well for ourselves in the future."