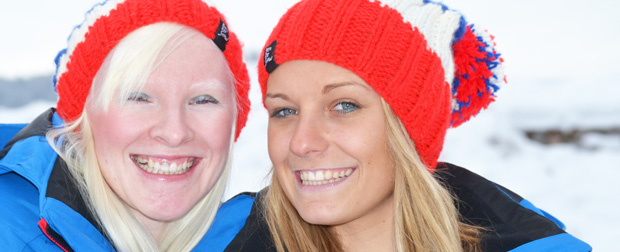 Golden girl Charlotte Evans credited MidKent College with helping her triumph in the winter Olympics.
Charlotte, aged 22, was the guide for visually impaired skier Kelly Gallagher, 28, as they finished first in the super-G super-giant slalom event in Sochi, Russia.
The former sport and exercise sciences student has kept in close contact with her former tutors since graduating in 2009 and received £500 sponsorship from the college in the build-up to the games to help fund her training.
She has agreed to return to the college later this month to talk to students about her experiences in Sochi.
Charlotte said: "My time at MidKent College was the happiest of my life. The staff there helped me to compete at the highest level I could."
The college gave Charlotte its prize for outstanding achievement in sport and exercise sciences in 2009.
Principal Sue McLeod said: "We are all immensely proud of Charlotte for winning a gold medal.
"She was a model student and deserves nothing less than the tremendous success she is currently enjoying."
Caption: Golden girl shows life after college is anything but downhill