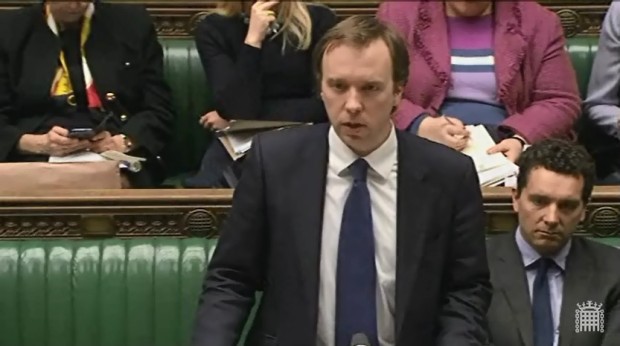 Skills Minister Matthew Hancock (pictured) has been accused of "leading Parliament up the garden path" with claims to be cutting spending on qualifications that were never even eligible for public funding.
He told the House of Commons on Wednesday that more than 5,000 qualifications, including "balloon artistry and instructing pole fitness will no longer" be paid for by taxpayers.
But, having learned of the qualifications' learning aim reference numbers (see below) from the Department for Business, Innovation and Skills (BIS), FE Week found the two examples had never been listed for government money anyway, and so could not have had any publicly-funded adult enrolments.
Speaking in the House of Commons about reforms to vocational qualifications, which featured in FE Week last year and most recently two months ago, Mr Hancock said: "We support vocational qualifications that help people into work, so we must focus support on those that employers value.
"As a result of these reforms, qualifications in subjects such as self-tanning, balloon artistry and instructing pole fitness will no longer attract government funding."
His comments have been branded misleading by Shadow Skills Minister Liam Byrne, while other sector leaders have also accused the government of belittling valuable qualifications.
Mr Byrne told FE Week: "We all agree with the need to simplify qualifications, but this is evidence that hapless Matthew Hancock has been leading Parliament up the garden path.
"He's either messed it up again or deliberately set out a false impression. Either way, he needs to come up with some straight answers for Parliament — and fast."
The move, according to a BIS press release on Wednesday, meant that "nearly £200m of the adult skills budget will be re-directed towards the highest quality and most relevant qualifications".
But Federation of Awarding Bodies chief executive Jill Lanning accused the government of misleading the public with the press release, which also mentioned said qualifications.
She said: "I think by choosing examples not eligible for funding, it has added insult to injury. It is misleading to have put them in the introduction of the press release."
A BIS spokesperson declined to comment on the claims, which relate to the reform publication Getting the job done: the government's reform plan for vocational qualifications.
However, Ms Lanning added: "We take issue with the government's assertion that qualifications that have not met their criteria for the performance tables or for funding, such as minimum size, are automatically of poor quality."
Association of Colleges chief executive Martin Doel said: "It's unfortunate that there's little understanding or recognition that some of the courses derided in this announcement are those which are important in encouraging vulnerable adults, for example those who are recovering from mental or physical health issues or redundancy, back into work-related training and into employment."
David Hughes, chief executive of the National Institute for Adult Continuing Education, said: "Often, people find so-called 'low-value' courses a great way to step back into learning, to help them rebuild their confidence and they then go on to take further courses and qualifications."
Mr Hancock said: "We are determined to make sure that people who work hard to achieve a qualification can be sure that it is recognised as meaningful and valuable to employers and that it makes a real contribution to our long-term economic plan for Britain."
It comes with providers still waiting for the Skills Funding Agency to publish the funding rules, rates and allocations for 2014/15.
The three qualification learning aims in the BIS press release and mentioned by the Minister in the House of Commons
60121920   City & Guilds Level 1 Award In Designing and Creating a Display of Aerial Balloons for an Event
60119974    Active IQ Level 2 Award In Instructing XPERT Pole Fitness
50088439  City & Guilds Level 3 Award in Self Tanning
Spreadsheets of qualifications at risk of losing 19+ funding eligibility 
List of qualifications that will not be available as part of the 2014/15 offer as there was no or low demand
Annual Review 2012: Qualifications for which funding ceased on 31 July 2013