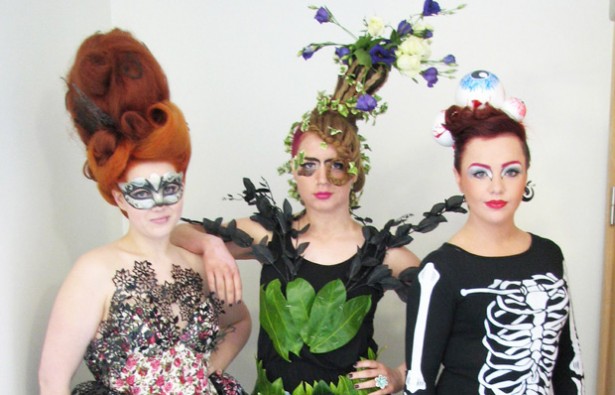 Learners from Coleg Gwent secured 15 places in the regional final of the Association of Hairdressers and Therapists national skills competition.
Level one, two and three hair, beauty and theatrical makeup learners from the Welsh college competed against students representing providers from across South West England and Wales in a regional heat at Bristol College.
They included level three diploma hairdressing students Victoria Windle, aged 30, Sara Moylan, 21, and Frances Downing, 22, who entered the "avant garde" hairstyles category. Victoria won, Sara came third and Frances was unplaced.
Hairdressing lecturer Alison Edwards said: "In the fast evolving hair and beauty industry, competitions like this allow students to progress and make links within the business, as well as share knowledge and be inspired.
"Taking part in this event allowed our learners to build their artistic and creative vision, and the impressive set of results really boosted their confidence."
The Coleg Gwent team achieved seven first, four second, and four third place finishes — which were all good enough to qualify for the UK-wide final at Blackpool Winter Gardens on March 17.
Cap: Stephanie Maddocks, modelling for Sara Moylan, Carla Edwards, modelling for Victoria Windle, and Ellie Moss, modelling for Frances Downing