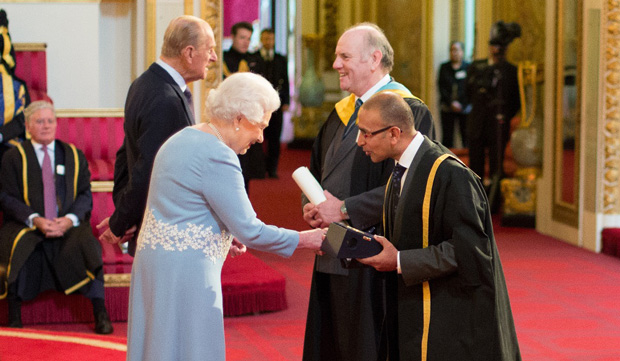 Senior staff from MidKent College and Duchy College were awarded the Queen's anniversary prize for further and higher education at Buckingham Palace.
The Queen and Prince Philip presented medals and certificates to Sue McLeod, MidKent College principal, Andrew Brader, managing director of subisidiary firm MidKent College Training Services (MKCTS), Andrew Counsell, principal of Duchy College, and Amarjit Basi, principal of the Cornwall College Group, which oversees Duchy College.
MidKent College was recognised for its construction and engineering training to soldiers, through MKCTS, at the Royal School of Military Engineering (RSME), in Gillingham. Duchy College was honoured for research and training by its rural business school that had helped improve local farming skills.
Ms McLeod said: "It was a very special day and fantastic recognition of the unique skills taught at RSME."
Mr Counsell said: "It was such an honour. I'm so very proud of all those who have worked so hard to make this happen."
Cap: Amarjit Basi (front right) and Andrew Counsell, from the Cornwall College Group and Duchy College, being awarded by the Queen worked and Prince Philip.