The Association of Colleges' annual HR conference takes place in Nottingham tomorrow and Wednesday. Richard Banks and Geoffrey Mead look at issues on the minds of college HR officers up and down the country.
Hiring apprentices is a great way for businesses to grow their own talent by developing a motivated, skilled and qualified workforce.
It can also help businesses to improve productivity and competitiveness, which they are catching on to.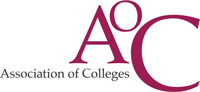 Employers clearly play an important role in developing new skills by taking on apprentices and, as can be seen from the government's Future of Apprenticeships in England: Implementation Plan, the government very much encourages employers to do this.
It is also worth noting that in terms of the financial cost of engaging an apprentice, the minimum an employer has to pay an apprentice who is either under 19 or over 19, but in the first year of their apprenticeship, is £2.68, whereas the national minimum wage is £6.31.
But what do employers need to be aware of when engaging apprentices? Is taking on an apprentice any different from taking on any other employee?
An apprentice can be employed either under a contract of apprenticeship or under an apprenticeship agreement.
However, regardless of the method used to engage the apprentice, employers should be aware that apprentices are also employees.
Employers might be tempted to put an upper age limit on applicants for their apprentice places
This means that they have the same rights any other employees, including the right not to discriminated against, the right not to be unfairly dismissed, the right to statutory sick pay and the right to family-friendly leave.
One of the protected characteristics that employers need to be particularly aware of when ensuring they are not discriminating against an apprentice is that of age.
As the government provides higher funding for younger apprentices, employers might be tempted to put an upper age limit on applicants for their apprentice places.
However, this is likely to constitute direct age discrimination against older applicants as it will be difficult for an employer to objectively justify this criteria.
In addition to the normal employee rights that an apprentice has, employers also have some additional responsibilities for an apprentice, depending on what sort of agreement the apprentice is engaged under.
So what is the difference between a contract of apprenticeship and an apprenticeship agreement?
If an apprentice is employed under a contract of apprenticeship, it is harder to dismiss the apprentice than a normal employee.
This is because the main purpose of the contract is to train the apprentice, which means that an employer owes them greater obligations as compared to a normal employee.
If an employer wants to dismiss an apprentice engaged under a contract of apprenticeship for misconduct, the apprentice's behaviour must be so unreasonable that it is no longer possible to teach the apprentice.
Accordingly, it may be possible to fairly dismiss an apprentice who habitually neglects his duties and continually fails to carry out reasonable orders of the employer.
However, an employer may struggle to show that a dismissal for misconduct short of this is fair.
Further, an employer cannot dismiss an apprentice engaged under a contract of apprenticeship for redundancy unless there is a closure of the business or the employer's business undergoes a fundamental change in its character.
To avoid the complexities of dismissing an apprentice engaged under a contract of apprenticeship, an employer can engage an apprentice under an apprenticeship agreement.
Such agreements are deemed to be a contract of service resulting in an employer being able to terminate such an agreement as any other employment contract.
However, for such an agreement to be held to be an apprenticeship agreement, it must comply with the conditions set out in the Apprenticeships, Skills, Children and Learning Act 2009.
According to the Skills Funding Agency, 80 per cent of those who employ apprentices agree that they make the workplace more productive.
Therefore although employers do need to be careful when employing apprentices and ensure that the apprenticeship is set up correctly. There are clear benefits in doing so and definitely worth considering.
Geoffrey Mead, employment law partner, Eversheds