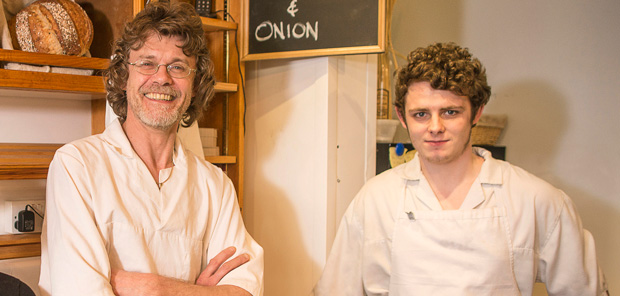 Apprentice baker Owen Smith is hoping to rise to the top by learning his trade from one of Britain's best bakers.
Owen, aged 19, is working towards an apprenticeship in craft bakery with Buxton and Leek College and Cowburn's bakery, in Stockport, under top baker Richard Cowburn.
Richard recently finished fourth in the final of ITV's Britain's Best Bakery competition, after winning the regional heat and being named the best baker in Scotland and the North West of England.
Owen said: "I've always loved baking cakes and used to make bread for my dad when I was at home. I am really enjoying my training as I only have to spend one day a week in college learning the theory and the other four days doing what I like best — baking."
Owen has learned many different skills while working with Mr Cowburn, including making savoury tartlets and patisserie-style pastries, and working with chocolate to decorate tasty treats.
Cap: Apprentice Owen Smith with Richard Cowburn in Cowburn's bakery.