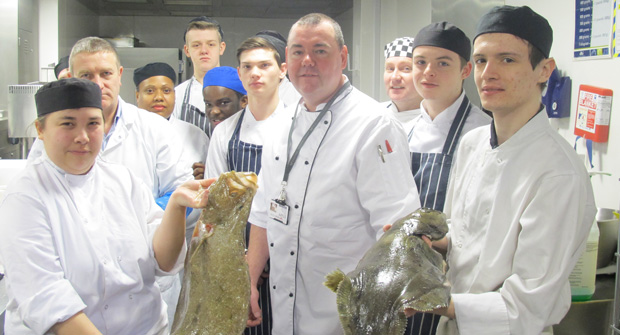 Students from Walsall College 'cod' the message when they were taught how to fillet fish by staff from a local seafood supplier.
Level three kitchen and larder students were given a practical demonstration on filleting and told where different seafood originates from by staff from Kingfisher Midlands.
The Birmingham-based company sources seafood from local fishermen and fish farms and supplies it to local restaurants, hotels, catering companies, schools, colleges and universities.
Student Benjamin Griffiths, aged 19, said: "We learned how to fillet a whole range of fish.
"They included Dover sole, mackerel, turbot, sea bass, halibut, plaice, monkfish, haddock and cod.
"It was really great to learn techniques from professionals which we can now use in the kitchen ourselves."
Hospitality and catering lecturer Steve Biggs said: "This proved to be a really valuable exercise all-round.
"The students were able up increase their knowledge and skills as well as talk to people from a real business and build-up contacts.
"The learners have now been invited to Kingfisher for the day, to see first-hand how their business is run."
The students will join in workshops with local butchers and bakers next month.
Cap: Lecturer Steve Biggs (centre front) with students at the fish filleting event