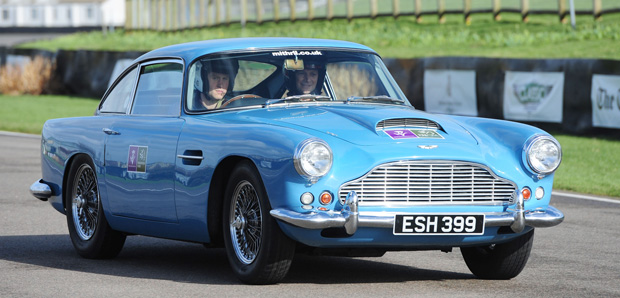 Northbrook College's racing driver joined Prince Harry as he drove a series of classic and fast cars around a race track.
Shane Kelly, aged 35, who is the college's oficial racing driver and instructor, was given the honour of meeting and instructing the prince around Goodwood race track, in West Sussex, in a series of cars including an Aston Martin DB4, Aston Martin Vantage V8 and a Lamborghini Delgado.
Shane test drives, races, and advises students how to fine-tune a Formula Renault racing car which degree-level motorsport engineering and technology students maintain as part of their course.
He said: "Prince Harry's a very down-to-earth guy and a great driver. When we were lapping in the older cars he drove them with respect, but when we jumped in the newer super cars I pushed him to drive them as they should be driven. He enjoyed that."
Harry was at the track to support injured and sick servicemen and women who were invited to drive the same cars in an event organised by the Endeavour Fund, which he created with Prince William to support people from the armed services.
Cap: Prince Harry driving an Aston Martin DB4 under the guidance of Shane Kelly. Inset: Mr Kelly with students Andy Punwar, 30, James Donne, 20, Jeremy Dimos, 25, Ellen Karmios, 22, and Jack Newins, 23, infront of the Formula Renault car
Pics: Chichester Observer