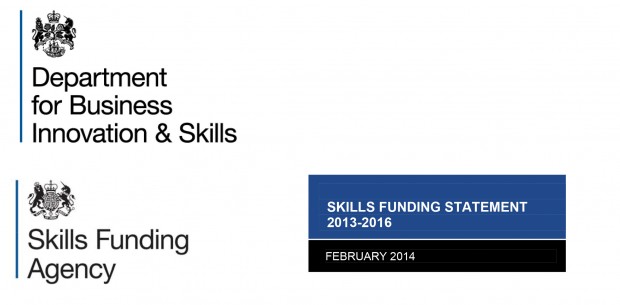 The government is to launch a consultation on "outcome-based measures of performance for all post-19 FE and skills" as it looks to tie funding with destination data.
The recently-released Skills Funding Statement (SFS) made several references to linking learner outcomes — such as progression into a job — and funding, and the Department for Business, Innovation and Skills (BIS) confirmed it was exploring the issue.
The SFS said the government had been working on three "core" measures that could determine funding — destination (into further learning or "into/within" employment), progression (through learning) and earnings changes (following completion of learning).
A BIS spokesperson told FE Week: "We will be looking at the extent to which linking funding to outcomes may have a stronger role to play in ensuring the quality of provision within the pre-employment offer.
"We are also developing and will consult on outcome-based measures of performance for all post-19 FE and skills, including qualifications using matched administrative data."
The only funding linked to learner destination at the moment is the Skills Funding Agency's 'job outcome payment', offering a compensation payment that can only be paid to providers when learners either fail their qualifications or walk away early — providing they've won employment.
The job outcome payment is half the value of the achievement payment, so in effect it can be seen as operating as a reduced fine.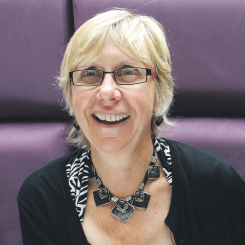 Nevertheless, the move towards destination data has been welcomed by the Association of Colleges (AoC) whose policy director, Joy Mercer (pictured), said: "The SFS shows there is strong interest from government in using destination data to measure outcomes and in distributing funding.
"We have always supported the use of several measures to judge performance and warned against an excessive focus on success rates.
"Better destination data could be a useful corrective and BIS has done some experimental work in matching student, tax and benefit data, which is yet to be published
"In using destination data to set funding, it is also worth building on the existing arrangements for unemployed adults, but care needs to be taken to ensure the government understands that economic conditions and student choice play an enormous part in employment outcomes."
The SFS was the strongest indication yet of the government's willingness to move towards the use of destination data, which the Information Authority has said is to be renamed "life outcomes".
It said in the SFS: "Qualifications are an important recognition of achievement. However, we recognise that they do not reflect the full range of policy outcomes we are looking for.
"We have put in place measures to capture learner destinations on the Individualised Learner Record (ILR) as we consider how funding can be more strongly linked to outcomes in future."
The Association of Employment and Learning Providers welcomed the mention of destination data measures in the SFS. A spokesperson said: "Although some of these measures may be complex to track we believe we do need a broad measure of success for some of the programmes."
It was not clear when the BIS consultation would be launched, but the spokesperson added: "Government funding for the sector is linked to performance. Part of the payment to providers already depends on successful completion of qualifications.
"Over the past year we have been talking with the sector about the pre-employment offer and how to ensure high quality delivery.
"Part of this has focussed on identifying and defining what positive outcomes are, including employment and progression."