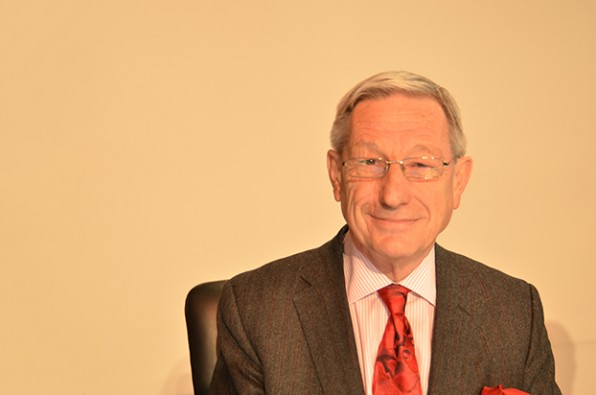 The boss of a leading independent training provider has hit out at the government's apprenticeship funding reform proposals warning they could lead to large scale "corruption".
John Hyde (pictured), executive chair of HIT Training, laid out his opposition at the Association of Employment and Learning Providers-organised Apprenticeship Debate with a scathing attack in which he also described Skills Minister Matthew Hancock as "weak" for changing the system.
I think there's a serious danger of corruption,"
The system of apprenticeship funding looks likely to be restructured following recommendations in the Richard Review of Apprenticeships in England, published in 2012 and led by former BBC Dragon's Den investor Doug Richard.
In a speech that drew spontaneous applause and laughter from the crowd, Mr Hyde described the reforms, which would see funding given directly to employers rather than training providers, as "throwing the baby out with the bath water".
Referring to Mr Richard, My Hyde said: "We're putting something untried, untested into place and for no reason other than the whim of an American entrepreneur and a weak minister."
He added the changes would "decimate" apprenticeship numbers.
He warned that the reforms, which would fund apprenticeships through the tax system by offering employers a reduction in their PAYE liabilities, would be exploited to help multinational companies avoid tax.
"I think there's a serious danger of corruption," he said at the event in Central London on Thursday (February 20).
"Under this system, any employer can take on a learner and in 6 months' time, remove them from the programme, but take a break from their PAYE — it's open to enormous fraud."
Mr Hyde also objected to the move towards assessment at the end of a course, rather than continuous assessment.
The deputy director of the Department for Business, Innovation and Skills' (BIS) Apprenticeship Unit, Jennifer Coupland, defended the government's reform plans.
She insisted that end point assessment "does not preclude assessment along the way" and rejected My Hyde's description of the new system as "untried and untested", pointing to the trailblazer development groups set up to model and pilot the new system.
She said: "We want an open policy-making process which is collaborative with you, so that where things look like they're going to be particularly problematic, we can adapt and grow and change the policy."
She also conceded that including apprenticeships in the 24+ loan system was "the wrong policy for this type of programme".
Loans were introduced for all learners aged 24 and over studying level three courses in June 2013, but it was announced in December that apprenticeships would be removed from the scheme after the number of applications plummeted.
The date for the removal of apprenticeships from loans has been announced as March 7.
A government consultation on the PAYE reforms, which proposed funding apprenticeships through the tax system alongside other options, closed in October.
The results have not yet been published, but Mr Hancock announced in November that apprenticeships would be funded through PAYE, and a technical consultation is due to be launched in the next few weeks, according to Ms Coupland.
A BIS spokesperson told FE Week: "The technical consultation will also include a summary of responses to the initial consultation which closed in October."