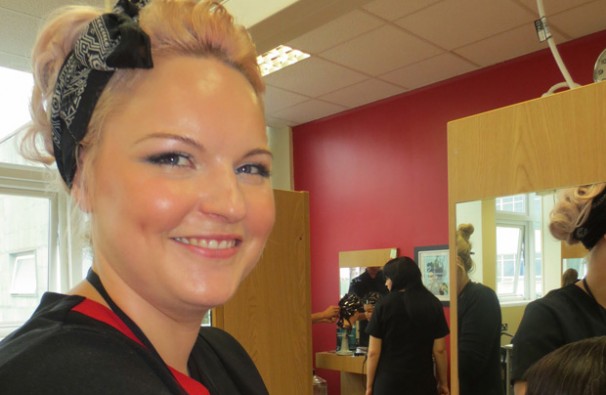 A level two hairdressing student from Riverside College has been selected to appear as a contestant on a new BBC Three TV series called Hair.
Mother-of-two Katie Crompton will be one of eight contestants competing against each other to secure the title of Britain's best amateur hair stylist.
The 30-year-old returned to college after completing a fashion degree at the University of Central Lancashire and deciding she wanted to become a hairdresser.
She applied to become a contestant on the six-part series after seeing an advert in Closer magazine asking aspiring hair stylists to apply.
Katie said:"After my initial application, I was asked to make a video and complete a questionnaire and then to do a screen test and meet the producers of the show. I was really excited when I realised I had been chosen.
"I am looking forward to putting my skills and creativity to the test and am hoping to get as far in the competition as possible."
Diane White, head of the centre of excellence in hair and beauty at the college, said: "It is a great opportunity for Katie to showcase her talents to the judges on the show and an audience of thousands of TV viewers."
The first episode will be screened from 9pm on February 26.
Cap: Hairdressing student Katie Crompton cutting a client's hair