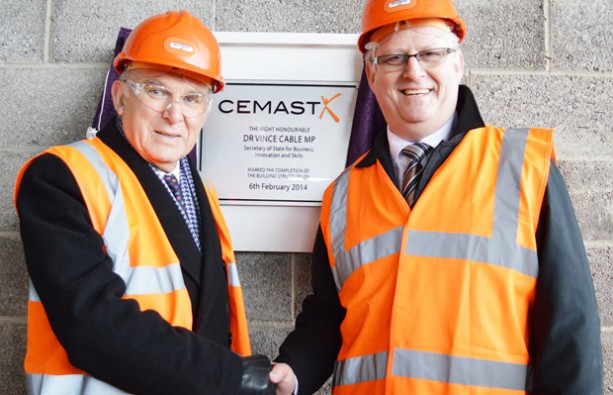 Business Secretary Vince Cable saw how building work was progressing on Fareham College's new £12m centre for excellence in engineering, manufacturing and advanced skills training.
The centre, near Portsmouth, will contain seven workshops and 12 classrooms for 450 learners studying a variety of technical subjects, including mechanical, aerospace, manufacturing, electrical and marine engineering.
Building work started in September last year on the single-storey building, which will have a 4,000 sq m footprint, and is set to finish over the summer.
Dr Cable unveiled a plaque during the topping-out ceremony, which marked the half-way stage for construction work, and met college apprentices who are working with major firms including BAE Systems, GE Aviation and Jenson Motorsport.
He said: "What's really good is that there will be a lot of apprentices trained here, which will directly support small and medium sized enterprises. This site is also key to the regeneration of the area. I'd like to thank you for inviting me today."
The centre will be situated four miles from the main college campus on the site of the former Daedalus Royal Navy airfield, in Fareham, which has been out of use since 1996.
Cap: Vince Cable shaking hands with college principal Nigel Duncan