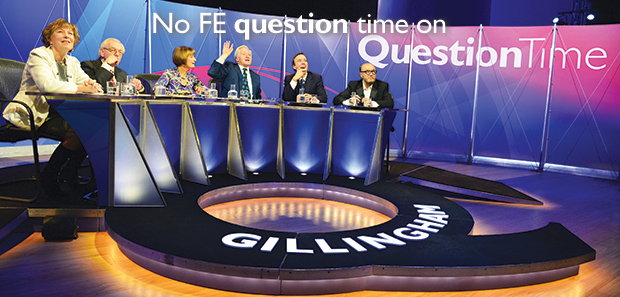 Further education figures were left disappointed by a lack of sector talk as Skills Minister Matthew Hancock and Professor Alison Wolf both appeared on BBC Question Time.
Professor Wolf, whose government-commissioned review of vocational education for 14 to 19-year-olds was published in early 2011, and Mr Hancock answered a broad range of questions — but nothing was raised about the FE and skills sector.
They were quizzed about anonymity in rape cases in light of the acquittal of Coronation Street actor William Roache and whether workers in essential services should have the right to strike, among other issues.
Sue McLeod, principal of MidKent College, where the show was filmed, was one such disappointed viewer, tweeting that the show was "feisty but lacking in #FE relevance".