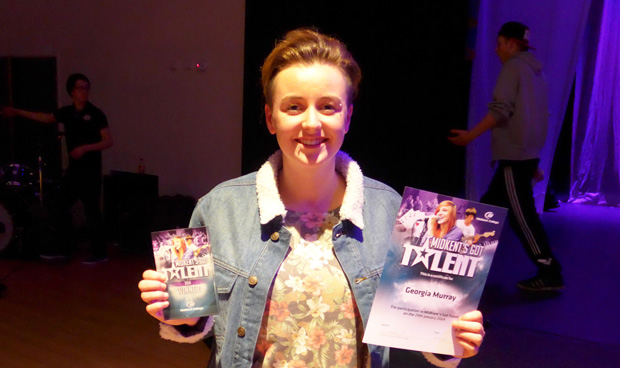 A winning rendition of Lady Gaga's hit song Speechless left the audience at the MidKent College talent final lost for words.
Georgia Murray, aged 18, received a standing ovation following her performance, which saw her beat 16 other MidKent's Got Talent finalists to win the annual competition.
Street dancer Harry Rowe, 18, from Maidstone, and dance collective Urban Vibe clinched second and third place, respectively.
Other acts included a circus skills performer, a gymnast, several singers, a live band and another dancer.
Students Union president Matt Stanley, who was a member of the judging panel, said: "It was difficult to pick a winner from so many talented students, but I think Georgia deservedly came out on top.
"She has an amazing voice and makes singing seem so effortless."
Cap: Georgia Murray with her winner's certificate