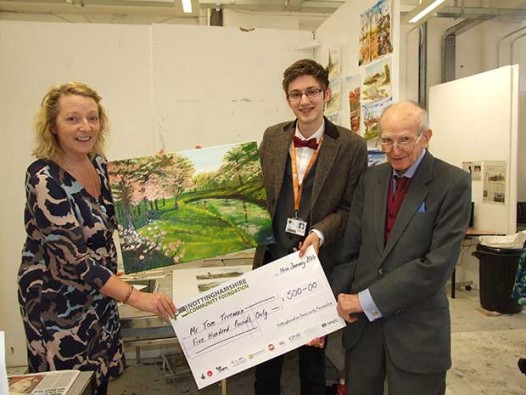 A art student has been awarded £500 from a fund set up in memory of a talented Nottinghamshire artist.
Tom Trueman, aged 18, who is studying for a foundation diploma in art and design at New College Nottingham, submitted a range of his paintings to prove his promise as an artist, when applying for a grant from the Joan Oliver Fund, which is distributed through the Nottinghamshire Community Foundation.
He impressed Brian Oliver, who set up the fund to help young artists in memory of wife Joan, who died six years ago, and was given £500 to help progress his career.
Tom said: "I feel very privileged to receive the fund, it means I will be able to continue doing what I love.
"Hopefully with time and practise I can start selling my artwork. It's not about a hobby or a career, it really is a way of life for me."