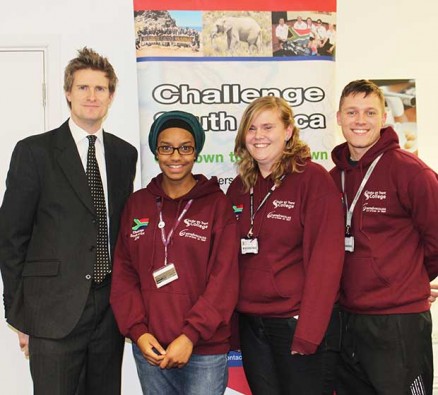 A group of students learned about the troubled history of South Africa's second largest city from Shadow Education Secretary Tristram Hunt.
The keen historian spoke to more than 20 learners from Stoke-on-Trent College and Stoke-on-Trent Sixth Form College about Cape Town, where black and white communities were divided by apartheid from 1948 until Nelson Mandela was elected as South Africa's president in 1994.
The Stoke-on-Trent Central MP's talk helped prepare them for a trip to South Africa next month, which will include visits to schools and an Aids orphanage in Cape Town, plus the prison on nearby Robben Island where the late Mr Mandela spent 18 of his 27 years in captivity before he was released in 1990.
Calvin Austin, learner involvement co-ordinater at the college said: "Tristram's talk helped the students understand the historical context of the country they are set to visit."