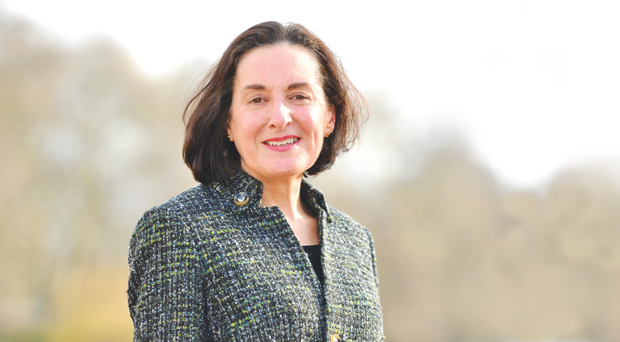 Ofsted's complaints process has been branded as "utterly pointless" by the chief executive who dared to boot inspectors out of her college.
In her first interview about the notorious 2012 inspection of NCG (formerly Newcastle College Group), Dame Jackie Fisher (pictured left) told Rebecca Cooney (pictured right) from FE Week how she felt there was an "agenda" behind the education watchdog's visit.
She spoke out having left the college group around six months ago and with figures, released under the Freedom of Information (FoI) Act, revealing 35 complaints about FE and skills inspections in just over a year from September 2012. They include gripes about Ofsted conduct, administration and judgement.
Dame Jackie said: "Complaining about Ofsted is like entering a very dark room with both hands tied behind your back, and then being allowed to bounce off the walls for a few turns of the room before being quietly allowed to leave by the same door you entered — utterly pointless."
It comes just a week after LeSoCo principal Maxine Room vowed to appeal following her grade four inspection result.
A spokesperson for Ofsted said it did not comment on specific inspection complaints, but that all were "taken very seriously".
In July 2012, FE Week reported how NCG cut its inspection short following what Dame Jackie referred to at the time in an internal email to staff as "some troubling incidents".
Ofsted later concluded the visit to NCG, resulting in a downgrading to good.
But the experience left a bitter aftertaste for Dame Jackie, who complained about inspectors' conduct.
"It was unlike any of the other six or seven inspections I have been party to as a senior manager," she said.
"There was an agenda in play that was not directly related to the inspection."
Ofsted's response to her complaint, she said, was "largely in favour of Ofsted" and failed to reach a judgement on "some key issues of inspector conduct".
"The complaint was made to try and get an appropriate response from the leadership of Ofsted," added Dame Jackie.
"I assumed, a little naively as it turned out, that they would be as appalled as we were by the story we had to tell."
She has now called for changes to Ofsted's three-step complaints procedure, saying it should be open to external scrutiny.
"Ofsted's lack of transparency can permit a range of failures… and this should not be tolerated," said Dame Jackie.
Her thoughts were echoed by Association of Colleges policy director Joy Mercer.
She said complaints feedback — which is currently only available through parliamentary questions or FoI requests — should be published in Ofsted's annual report.
"Ofsted needs to make a stronger distinction between complaints about the conduct of an inspection and the procedure for colleges to appeal against their grade," she added.
Stewart Segal, chief executive of the Association of Employment and Learning Providers, said he was "of the view that we need to have an appeals system that has clear timescales, maximum transparency and independence".
Of the 25 step two (formal) complaints against Ofsted last academic year, nine were upheld, according to its FoI response to FE Week.
In this academic year, up to November 22, all four complaints received were upheld.
Five step three complaints (for objections to Ofsted's handling of the stage one complaint) were made in the 2012/13 academic year, plus one this academic year, but none was upheld.
The education watchdog did not disclose the identity of complainants, nor the outcome where complaints were upheld.
Its spokesperson said: "As complaints often include challenges to judgements and concerns about the inspection process, these are considered together as part of a single investigation.
"We currently developing a new process to gather feedback from complainants about how their concerns have been handled and plan to implement this later in the year.
"All inspection reports go through rigorous quality assurance to ensure that the judgements made are based on evidence. Draft reports are also shared with providers before publication to check for factual accuracy."
A spokesperson for NCG, which is yet to be reinspected, declined to comment.
Picture by Ellis O'Brien