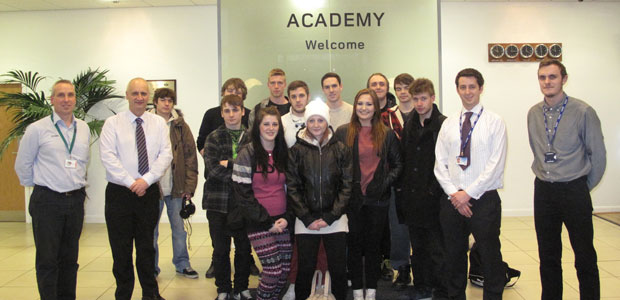 Motor vehicle engineering students feel driven to succeed after visiting the training academy of one of the UK's largest car firms.
Staff from the Jaguar Land Rover academy, in Warwick, Warwickshire, showed learners from City College Southampton around the site, which has 16 training rooms and a fully-equipped workshop.
They also spoke to learners about the latest technology used for cars, including the new Jaguar F-Type.
Peter Leech, tutor at City College, said: "The visit really helped to reinforce what students have been learning at college.
"The students left with a reignited passion for the industry, which will help them in their studies and careers."
The visit was arranged for the students by the Institute of Motor Industry, the professional association for individuals  working across the motor industry.
Main pic: Students and staff from City College Southampton at the Jaguar Land Rover academy