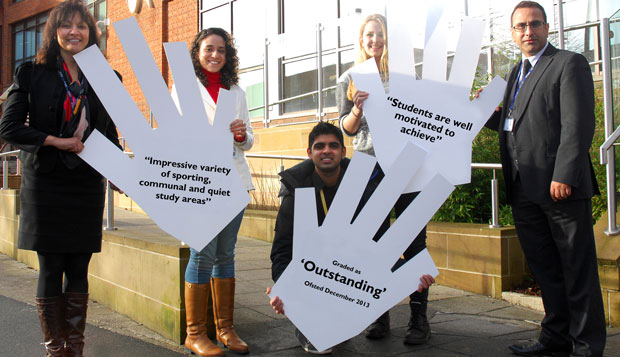 Dudley College has been praised by Ofsted for its impressive student support services.
Inspectors carried out a social care inspection on the Midland college in November last year and their report, which has now been published, gave it an "outstanding" rating.
They assessed the overall level of support for learners, promotion of diversity, and standards of residential care.
The report said learners felt safe and well-supported by the college's knowledgeable lecturers.
It also praised the college's Students Union for welcoming learners of all ages, nationalities and ability.
Lowell Williams, principal at Dudley College, said: "We are delighted to have achieved an outstanding grade."
Main pic: Krishna Singh, Dudley College's international operations manager, celebrating with students Bruna Mirella Martins, aged 20, Harpreet Singh, 23, Lara Kapfer, 17, and Sanjeev Ohri, director of worldwide operations