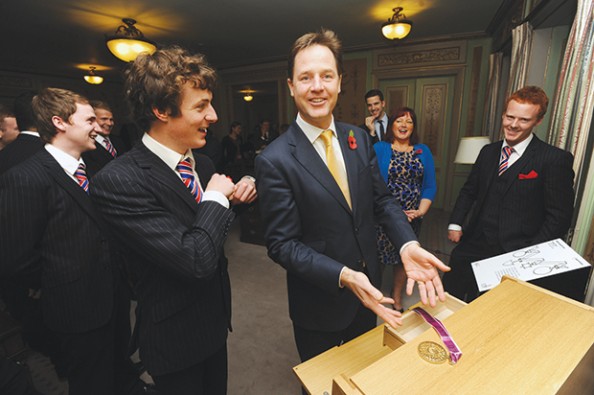 Deputy Prime Minister Nick Clegg clearly appreciated this piece of fine furniture by award-winning young craftsman George Callow.
The 21-year-old cabinet maker, from East Wittering, West Sussex, gave Mr Clegg the wooden bureau that earned him gold at WorldSkills Leipzig 2013, in July.
It will be on display at Whitehall's Dover House, where it was handed over as part of a reception for Team UK, who won a further gold medal, one silver, three bronze and 17 Medallions for Excellence.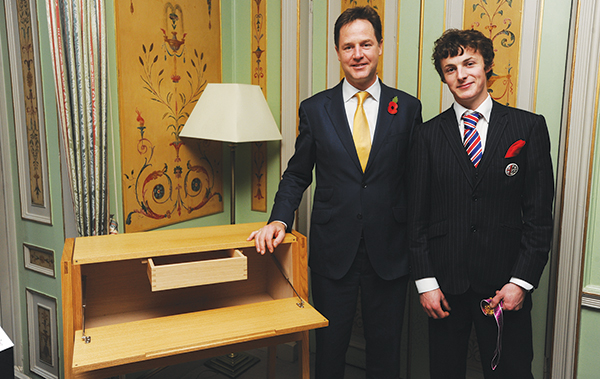 George, who works for Cimitree Furniture, said: "It is a great honour to have my work displayed at Dover House."
Mr Clegg said: "I want to congratulate Team UK's outstanding success at this year's competition for
showcasing the best of British talent."
Top picture caption: "Team UK cabinet maker George Callow, Deputy Prime Minister Nick Clegg, National Apprenticeship Service (NAS) PR adviser Tom York, NAS director Jaine Bolton and Team UK carpenter Philip Glasgow"