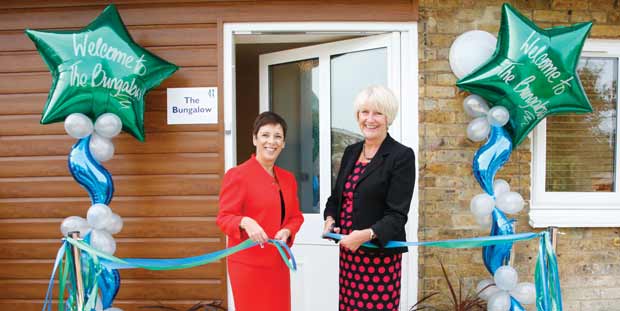 Havering College of Further and Higher Education has transformed the home of its former caretaker into a state-of-the art facility for students with learning disabilities, including those on the autistic spectrum.
The London college spent £420,000 on the plush new facility, known as The Bungalow, which will feature a sensory room with fibre optics and bubble tubes, twin bedrooms —  for overnight stays — and a garden with specialised fitness equipment.
The idea is it will help students with learning disabilities adjust to college life, by providing them with a home-from-home environment.
Amanda Heary, whose 17-year-old daughter now attends The Bungalow, said: "I feel very fortunate that my daughter has a place here.
"She was definitely not ready to make the step straight into college but her transition into The Bungalow is personalised and it is going really well."
Angela Watkinson, MP for Hornchurch and Upminster, cut the ribbon at the official opening ceremony.
Featured image caption: From left. Havering College principal Maria Thompson and Angela Watkinson MP