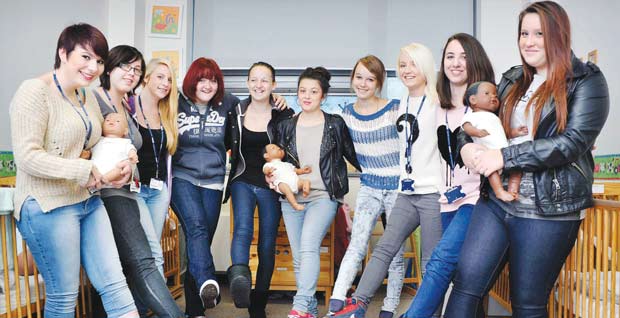 Students and staff from Doncaster College took part in Jeans for Genes Day.
They discarded their normal attire and wore denim, in return for a £1 donation to the Genetic Disorders UK charity.
After donning their straight leg, flared retros, boot cuts, jeggings, skinnys, dungarees and "Daisy Dukes", nearly £885 was raised.
College spokesperson Tina Harrison said: "We were very pleased to be able to raise a substantial sum of money and also awareness of such an important charity. The students were really supportive of it."
She singled out students and staff involved with childcare courses for particular praise, as they raised £210 towards the total.
Jeans for Genes Day took place on September 20 and is on September 19 next year. It raises money for the Genetic Disorders UK charity.
Featured image caption: Students showing off their denim jeans