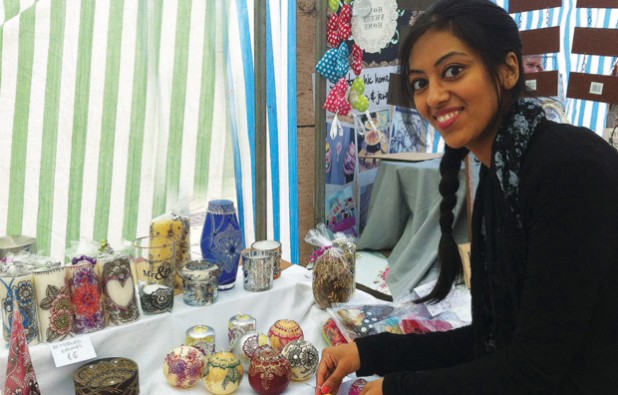 A young designer is turning traditional body art and the skills she learned at college into a thriving gift business.
Inspired by traditional Indian mehndi, or henna tattoo designs, former Cleveland College of Art and Design HE textile and surface design student Ambreen Iqbal, 23, has created a range of home decorations and wedding gifts.
"The designs are so versatile they can be adapted to anything," said Ambreen.
Ambreen's business is called To Gift. She is selling her creations at craft and wedding fairs, markets, house parties and online at facebook.com/togiftuk."I'm always working just to keep up with demand," she said.
"CCAD really gave me the confidence and skills to succeed and I'm so proud of what I've achieved."
Featured image caption: Ambreen Iqbal aged 23, with her a stall of her creations