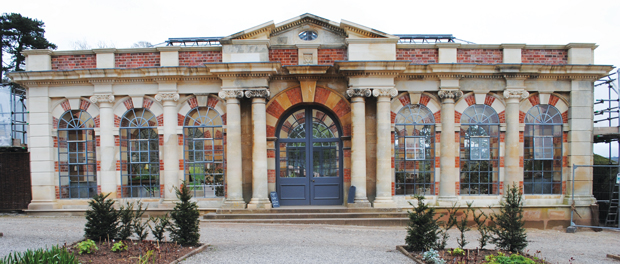 This is the impressive handiwork of stone conservation students who restored a crumbling Victorian ruin to its former glory as an orangery, writes Rebecca Cooney.
These pictures show how the the Grade II*-listed building in the Tyntesfield Esate, North Somerset, built in 1897 to house exotic plants, was saved by City of Bath College NVQ level three learners.
The National Trust, which owns the estate, invited students to help save the building, repairing mortar and fitting new pieces of stonework.
Course leader Nigel Bryant said: "It was the worst building I've seen in 30 years — I think it was a challenge the students enjoyed very much.
"There was serious decay with water penetration, vegetation growth, and whole sections eroded away, they just weren't there anymore.
"It's an opportunity to put their training into practice, to work with industry and to put in a piece of history.
"It's giving back buildings and monuments back to the public so they can be reused and enjoyed again."
The course has been shortlisted for an Association of Colleges Beacon award in recognition of the students' efforts and the winners will be announced at the association conference in November.