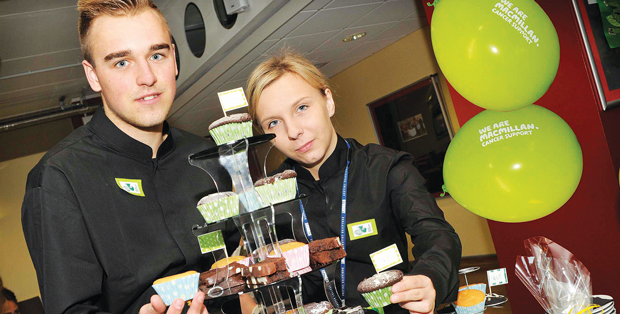 Staff and students raised more than £500 for charity through a cake-filled coffee morning at their college.
Doncaster College level two and three catering students ran the event at the college's Waterfront restaurant, in aid of Macmillan Cancer Support.
Contributions to a tombola, cake stalls, along with sweets-in-a-jar and guess-the-name competitions were organised by catering, travel and business students.
Jane Fishwick, assistant director for hospitality, travel, business and accounting said: "We chose Macmillan due to the number of lives affected by cancer.
"We have had two young learners affected in the past two years, as well as lots of family members across the staff and students. Both these students are doing well currently."