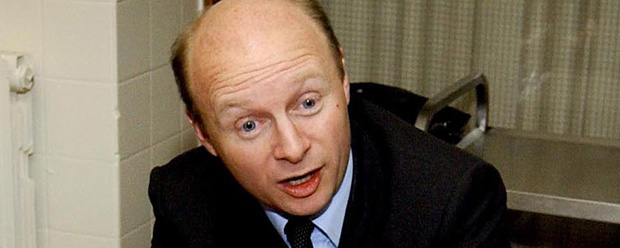 Liam Byrne has succeeded Gordon Marsden in the Labour Shadow Education team, taking on the role as Shadow Universities and Skills Minister in this week's reshuffle.
Mr Byrne, MP for Birmingham Hodge Hill, had been Shadow Secretary of State for Work and Pensions since January 2011.
Before that, he was Shadow Chief Secretary to the Treasury, shadowing the role he had played in government prior to the 2010 general election.
Mr Bryne was born in Warrington, near Manchester, and completed his A levels at the at The Hertfordshire and Essex High School, in Bishop's Stortford, before studying politics and modern history at the University of Manchester.
He also studied for an MBA at the Harvard Business School.
Before his election as an MP in 2004, he worked for Accenture, a multi-national consulting firm and merchant bankers NM Rothschild & Sons. He also co-founded a technology company called e-Government Solutions Group.
Under the last Labour Government, he served as Minister for the Cabinet office and Minister of State for Borders and Immigration.
He hit the headlines following the 2010 election, when it emerged he had left a note to his successor on his desk reading "Dear Chief Secretary, I'm afraid there is no money. Kind regards – and good luck! Liam."