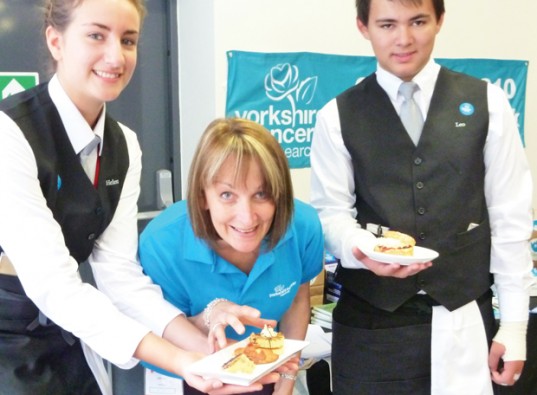 Staff and students at a college in Yorkshire enjoyed a spot of tea and raised money for charity at the same time.
The Selby College hospitality and catering department baked an array of scones and cakes, which were served with tea and coffee in the college restaurant for a tea party, which raised more than £170 for Yorkshire Cancer Research.
Yorkshire Cancer Research senior marketing officer Vikki Fillingham said: "We really appreciate the fantastic support that Selby College is giving Yorkshire Cancer Research.
"It's great that they are hosting their own tea party in such impressive facilities and with such a professional level of service from the students."
With a year-long fundraising initiative, the college aims to raise more than £10,000 for the charity.