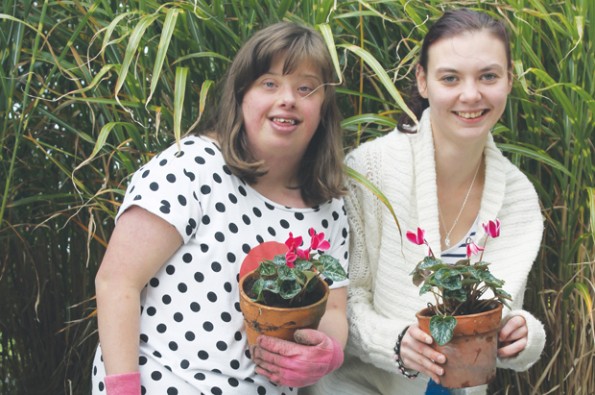 A plant sale run by learners  raised precious funds for Children in Need.
The South Cheshire College skills for independence and work students sold cyclamens and lavenders, which they had potted themselves, to staff and students to raise around £70 for the charity.
Harriet McConaghy, of Whitchurch, said: "We wanted to raise money for a good cause and we've had fun at the same time."
The main Children in Need television event will take place on November 15, but lecturer John Leese said he was delighted South Cheshire College made a headstart in collecting for the good cause.
He said: "This was a fantastic opportunity for them to showcase their skills and put some early cash in the kitty towards the fantastic Children in Need campaign."