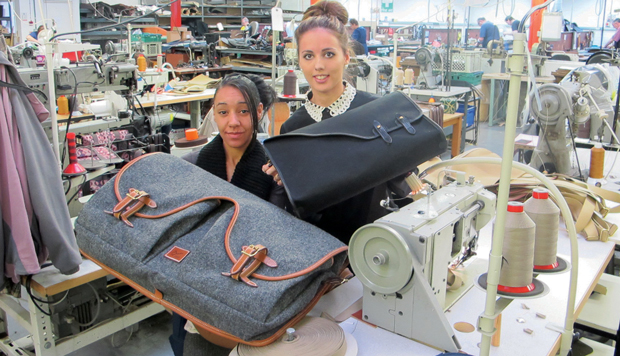 Fashion students from Manchester have bagged themselves the chance to see their designs turned into reality and sold in Japan.
Higher education fashion and textile students at Walsall College were given a month to design a young person's business bag by Brady Bags, a Walsall brand that is growing in Japan.
Rachael Stanford's design was chosen as overall winner.
She said: "I was very excited when my design was picked and seeing it come off the production line was an amazing feeling."
However, Krystal Vidal impressed the company so much she was chosen as a second winner.
She said: "It's great to be rewarded for the hard work I put in."
The sample bags are now being shown to Japanese distributors.