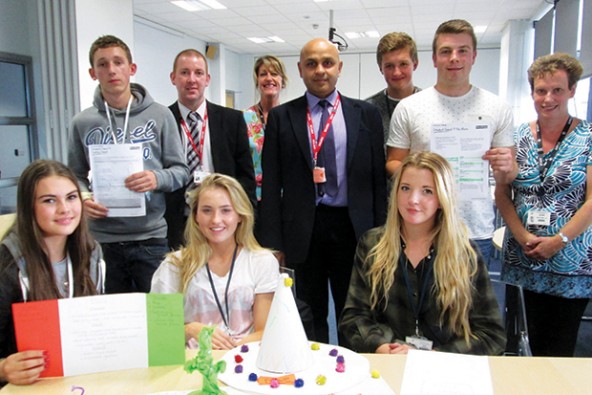 Macclesfield College business students tried not to get fired when they took on a challenge in the style of BBC TV show The Apprentice.
The extended diploma students were asked to bid for an event-hosting contract by representatives from NatWest as part of an enterprise day.
The students were asked to play the role of catering companies, planning and budgeting menus and decorations for a themed event.
The winning team impressed the panel with their pitch for a Mexican-themed evening, while the runners up pitched an American-themed night.
Course leader Charlotte Thompson said: "This activity provided invaluable experience for the students, further strengthening their team work, communication and problem solving skills."
From left: front, Catherine Anders, Poppy Grieves, and Leah George, all 17. Back, Mark Laing, 16, Scott Ryan, from NatWest, tutor Charlotte Thompson, Yogesh Patel, from NatWest, Lewis Hindle, 16, Jacob Fellows, 17, and tutor Carole Uske