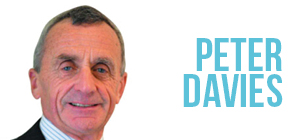 The Education and Training Foundation has announced £75,000-worth of partner commitments with four FE bodies.
The foundation, the FE sector's self-improvement body, has published its delivery plan for 2013-14, which includes a £25,000 commitment to the Association of Colleges (AoC) to continue clerks and senior leadership programmes.
Nevertheless we remain committed to working with and through the sector bodies wherever possible."
It has also pledged £15,000 to the National Institute of Adult Continuing Education (NIACE) to research support needs of those teaching English and maths.
The Association of Employment and Learning Providers (AELP) has the same figure to help support those delivering traineeships, plus a further £10,000 to research training needs for those managing a dispersed workforce.
The Association of Adult Education and Training Organisations (known as Holex) will also benefit from £10,000 to research the needs of community workforces within learning trusts.
The contracts did not go through a competitive process.
However, Peter Davies (pictured), interim chief executive of the foundation, has told foundation owners AoC, Holex and AELP, and other membership bodies, the process of handing out contracts had to be "open".
"I have written to the sector membership bodies to explain that the foundation cannot simply decide by itself or with the sector bodies to commission work directly from them without a proper open process, including tendering in the vast majority of cases," he told FE Week.
"Nevertheless we remain committed to working with and through the sector bodies wherever possible."
The foundation has also released details of novated contracts with Design Telecoms, Call Sense and New Voice Media to support the FE advice line; and Texuna and Dudobi to support staff individualised record data collection.
It also has novated contracts with Tintisa Technologies, Oxford Computer Consultants and ComputerMinds to support digital services. The information released by the foundation indicates that the values of the contracts vary and range from less than £5,000 to up to £100,000.
"We are committed to achieving the best value in all of our activities and we're committed to ensuring the sector receives the valuable services it wants and needs," said Mr Davies.
He added: "We are committed to having an open and transparent process and future contracts and agreements will include statements that, unless they are commercially sensitive, we intend to publish indicative values for contracts or commissioned work."
The foundation launched officially last month and is currently funded by the Department for Business, Innovation and Skills from August to April next year with £18.8m, excluding VAT, and the same figure again for the following year.