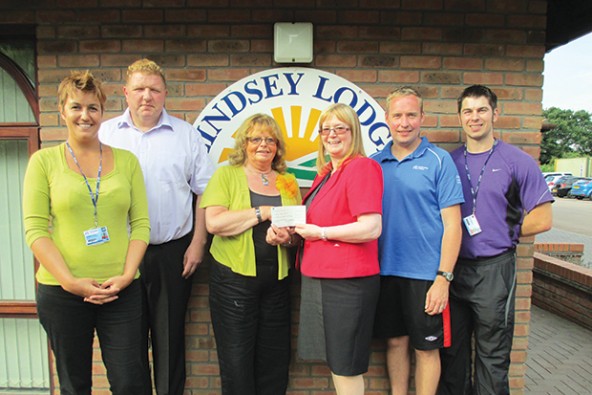 North Lindsey College staff raised a whopping £2196.58 in the last academic year for a hospice with a series of activities.
The staff members did everything from facepainting and cake stands to half marathons and bingo, as well as a staff versus students football match to raise cash for Lindsey Lodge Hospice.
Sue Lloyd, quality and improvement lecturer, said: "We chose Lindsey Lodge Hospice as our charity because we wanted to support somewhere locally and everyone is aware of the great work Lindsey Lodge does.
"Lots of local businesses and individuals helped us throughout the year by donating prizes, helping at and supporting events. We would like to thank everyone."
From left: Gemma Catley, Patrick Wyatt, Anne Millet from the Hospice, Sue Lloyd, Ian Hamilton and Paul Twidale