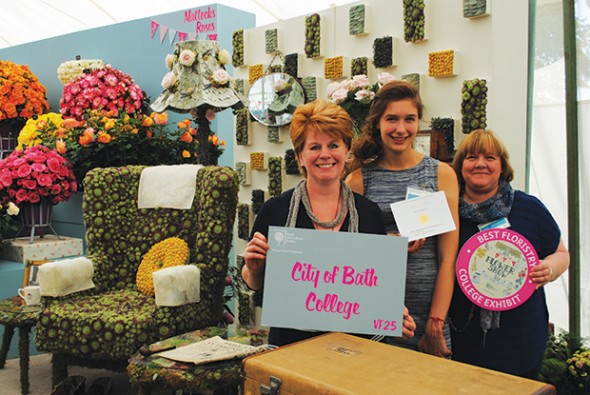 West Country students' blooming talent won them a bouquet of prestigious floristry awards at some of the UK's top flower shows.
City of Bath College students claimed a gold medal and best floristry exhibit at the Royal Horticultural Society's (RHS) Hampton Court Flower Show for their 1950s living room made of flowers.
They followed that up just two weeks later with a bronze award at the Tatton Park Flower Show for a black and white solar system-themed display called Orbit of the Galaxy.
Floristry tutor Louise Rawlings said: "To get medals from both RHS flower shows in the space of a couple of weeks is just massive.
"We tried to create something a little different… we are so proud of all the students' hard work."
From left: Floristry lecturer Joanne Matthews, level three floristry diploma student Stephanie Eastwood, 24, and floristry tutor Louise Rawlings at the Hampton Court flower show.