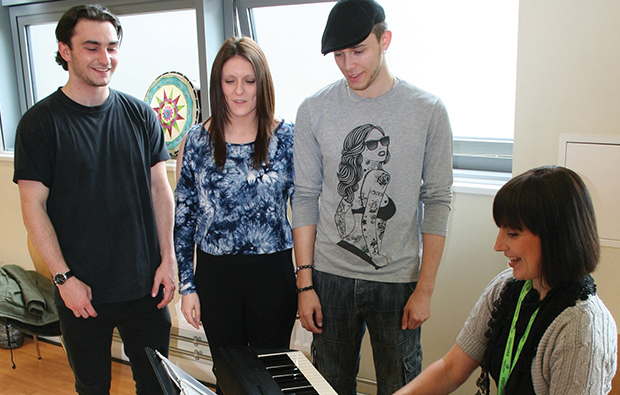 A voice coach broke from her busy schedule warming up the vocal cords of tomorrow's stars to train young singers in Kent.
Jai Ramage, vocal coach on The Voice, spent two days refining the talents of students at MidKent College.
Jai, who has also starred in a number of major West End musicals, taught students exercises to help to control breathing and to correct potential vocal faults.
"Young people who are just starting out do not normally have access to this kind of knowledge," she said, conceding that she only learned the techniques in her early 30s.
"It would have helped me a great deal if I'd known them from the beginning."
Musical theatre student Martin Fearon, 21, said: "I feel like I've definitely improved as a singer, even though she was only with us for two days. All of us on the course have raised our game as a result."
Featured image caption: David Jarrett, Jade Adams, Ben Brooker, all 19, with coach Jai Ramage