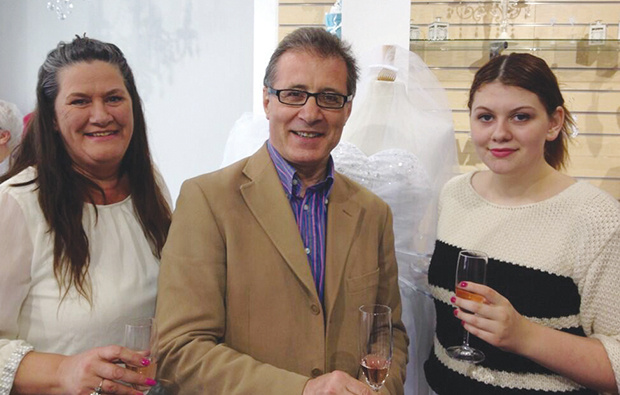 A mother and daughter duo in the Midlands have married up business and learning interests by opening a store together.
Warwickshire College enterprise and entrepreneurship diploma students Dee Evans and Rosie Oliver-Evans opened The Dress Shop, a bridalwear business in Rugby, with the help of a £3,000 grant from Rugby First and Rugby Borough Council.
Dee said: "We're extremely passionate and excited about this venture.
"Following my own wedding, I wanted to be able to provide other brides with high quality, beautiful wedding dresses at a reasonable cost. Rosie saw a further opportunity to include inexpensive, quality bridesmaid and prom dresses so together we developed The Dress Shop."
Julie Taylor, director for enterprise and entrepreneurship at Warwickshire College, said: "This is a fantastic success story for Dee and Rosie."
Featured image caption: Dee Evans and Rosie Oliver-Evans with Mark Pawsey MP, who opened their bridalwear business in Rugby