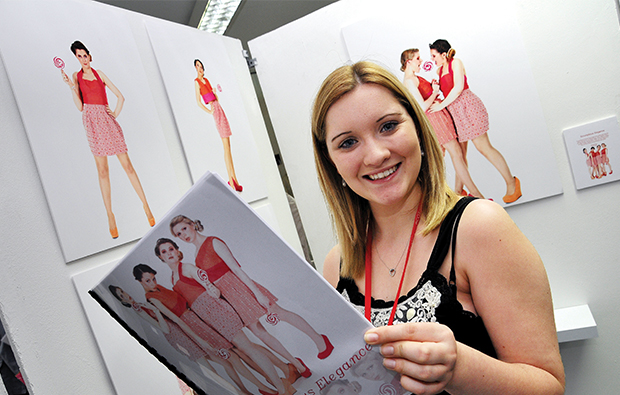 The world of fashion and art came together for an end-of-year show at Basingstoke College of Technology (BCoT).
Months of hard work and preparation culminated in a catwalk show featuring a range of designs by learners graduating from the BA (Hons) textiles for fashion programme, with BTec level three extended diploma in fashion and clothing and BTec level three 90-credit diploma in fashion and clothing.
The work on show included weave, knit and printed fabrics, transformed into some daring and extravagant designs.
Natalie Jameson, programme manager in the creative arts and technologies department said: "Every year, learners work incredibly hard to produce their final pieces that reflect what they have learnt during their time here at BCoT.
"The whole team are incredibly proud of the journey they have all taken to reach their full potential."
Featured image caption: Basingstoke College of Technology  textiles in fashion student Katrina Jayne Blyth, 21. Pic: Sean Dillow, It's Your Day Ltd