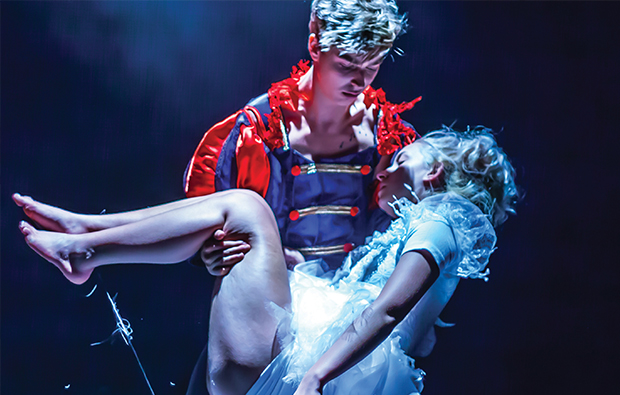 Two Cheshire dancers came in for life-changing news after bringing the house down with performances in The Immortal Swan.
Cronton Sixth Form College 18-year-olds Sophie Hind and George Cartwright were both offered places at Liverpool Institute for Performing Arts (Lipa) after its head of dance Sarah E Baker saw the show.
George received a letter with an offer for a dance degree and Sophie was told she had been offered a full scholarship.
Sophie said: "Being part of the Professional Dance Programme [PDP] at Cronton has given me amazing training and opportunities.
"All my teachers have helped me achieve my goal of gaining a place at Lipa."
Steven Musa, PDP programme leader, said: "The PDP is a unique and intensive practical course developed for both creative and technical dancers who hold the relevant performance skills for today's dance industry, leading to training at a university, conservatoire or vocational dance schools."
Featured image caption: Cronton Sixth Form College dance students Sophie Hind and George Cartwright perform in The Immortal Swan