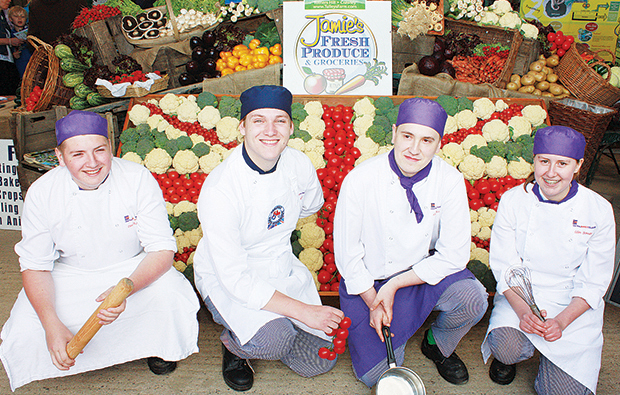 Young chefs ruffled some feathers at the South of England Show when they created chicken and egg meals for the hungry crowds.
The theme of this year's show was poultry, and the level one and two professional cookery diploma students from Central Sussex College used local ingredients to rustle up dishes such as Mexican huevos rancheros, pasta, pasties, and the tricky perfect poached eggs.
Level one student Ellen Bonner said: "It's been a brilliant couple of days — it's been so good to be able to chat to the visitors as we're cooking and see them enjoying what we've made."
The students were invited to the show by the National Farmers' Union.
Featured image caption: From left: Dam Thomsett, 17, Doug Kennedy, 18, Liam Boniface, 21 and Ellen Bonner, 17