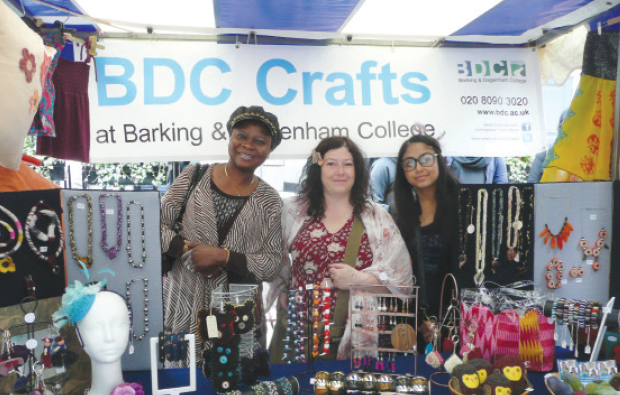 London fashion students displayed their talents on a market stall at a new designer street market in Soho.
The Barking & Dagenham College fashion students sold a range of textile accessories they had made over the past few months at the market that aimed to bring together all of London's creative talents in one place.
Anisah Yasrin, 16, from Manor Park, said: "Being at the market was a great experience. I enjoyed communicating with customers, seeing what they were looking at and what
they wanted to buy."
Items for sale included necklaces, soft
toys, bags, cushion covers, key rings and summer scarves. The group took more than
£200 on the day.
College art and design curriculum manager Gail Glazier said: "It gave them the opportunity to not only showcase their fashion and textile skills but also helped them to gain more entrepreneurial skills."
Featured image caption: From left: Barking & Dagenham College student Latifat Akande 57, fashion course leader, Jo Price, and fellow student Anisah Yasrin, 16