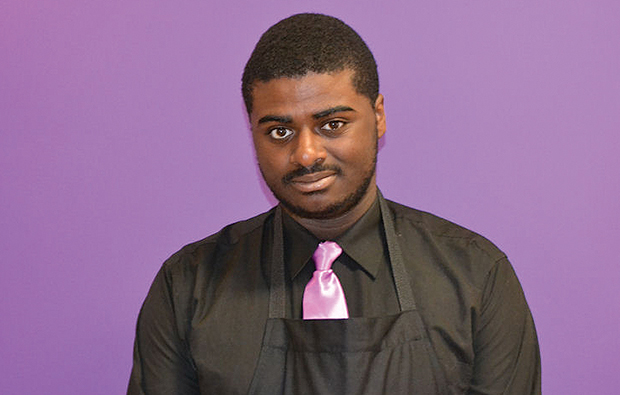 A Surrey catering student cooked up a storm to be one of ten finalists for the 2013 Jamie Oliver Home Cooking Skills competition.
Carshalton College level one hospitality services student Nelson Domebele,18, created 'a meal for family and friends', whipping up spaghetti bolognese with garlic bread followed by a chocolate dessert.
Nelson said: "I chose catering after being inspired by my mum and grandmother — I just enjoy being in the kitchen, it feels like home.
"Working in a kitchen means you have to be fired up and always focused."
The finalists will have their dishes judged by Jamie Oliver, with the winner due to be announced today.
The winner will receive £50-worth of cookware, vouchers to dine at one of Jamie Oliver's restaurant and will have their recipe posted on his blog.
Tutor Sandra Marshall said: "Nelson is a passionate student who works hard… taking every task to heart to produce the best."
Featured image caption: Chef, Nelson Domebele