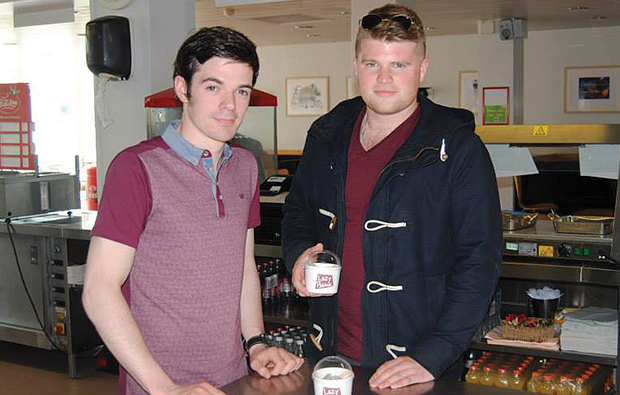 Two entrepreneurial students in Yorkshire have whipped up a tasty business idea which they are marketing to fellow students.
Lancaster and Morecambe College students Mathew Whelan and Mike Fort took the idea of the simple but messy method of microwaving a brownie in a mug and created the Lazy Bake, which gets rid of washing up by providing a sachet of brownie mix in a bio-degradable container, so all it needs is water and a drop of oil.
"The Lazy Bake started initially because it is something we enjoy," said Mike.
"Students like food that tastes good and is quick and simple to prepare, and our product fits that description."
Mathew is heading to university in September, but the duo said they see this as "an opportunity".
Mike said: "We are talking with a few local shops about stocking Lazy Bake, but our ultimate aim is to have our product on the shelves at university campuses."
Featured image caption: Lazy Bake creator Mathew Whelan, 24 and Mike Fort, 22